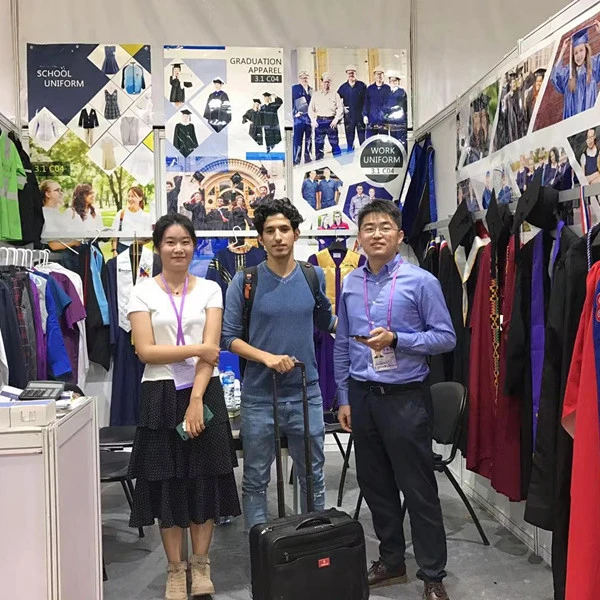 OSBO Attends 2019 Canton Fair and Meet Clients
The Canton Fair has ended more than a week. What kind of experience do you have over there?
From October 31 to November 4, lasted 5 days, we displayed our products to customers and established deeper friendships with them.
Set up Exhibition Booth
The first day after we arrived, our sales started to set up the exhibition booth. We prepared the full display items, such as exhibition posters, school uniforms, graduation products, clergy and choir robes, and company brochures. As the leader of the graduation gown in China, we try our best to show the strength of our company to customers.
Communicate with Customers
In the next few days, our sales were busy communicating with customers. There were many clients want to make further knowledge about our production bases and products. We assured the good quality of our products and left a deep impression on our clients. It demonstrated the strength of our company again: professional, experienced and trust-able.
Take Photos with our Clients
Through these days, we talked about some cooperation with our clients and took photos with them. Good cooperation is based on mutual trust. The display of products and the service of sales showed the professional of our company. Hence, We have gained the trust of many customers.
The End
I don't know what you feel after the canton fair, but I believe that you must have learned more, seen more and gained more through this experience. We're looking forward to the next trip!